In Stock
HoMedics Infrarot-Körperthermometer
HoMedics Infrarot-Körperthermometer
Free returns 30-day money-back guarantee

Secure checkout, purchase with confidence

Established since 1987
Kein Kontakt Temperaturmessung
Wir stellen unsere neueste Innovation in der HoMedics-Reihe vor - das Infrarot-Körperthermometer. Dieses 3-in-1-Gerät kann die Körpertemperatur sowohl am Ohr als auch an der Stirn genau messen. Es kann auch die Temperatur von Gegenständen wie Lebensmitteln oder Babyflaschen messen. Der Fieberalarm mit wechselnder Hintergrundbeleuchtung macht das Ablesen des LCD-Displays einfach.
Es ist vielseitig einsetzbar, hygienisch und macht die teuren Linsenkappen überflüssig!

Das Ablesen der Temperatur war noch nie so einfach wie mit dem farblich abgestimmten, hintergrundbeleuchteten Fieberalarm und dem leicht ablesbaren, beleuchteten LCD-Display. Das Gerät liefert superschnelle Ergebnisse in nur 2-5 Sekunden und Sie können zwischen den Maßeinheiten Celcius ⁰C und Fahrenheit ⁰F umschalten. Der Speichermodus ermöglicht es Ihnen, Ihren letzten Messwert auf Ihrem HoMedics Infrarot-Körperthermometer zur Referenz zu speichern.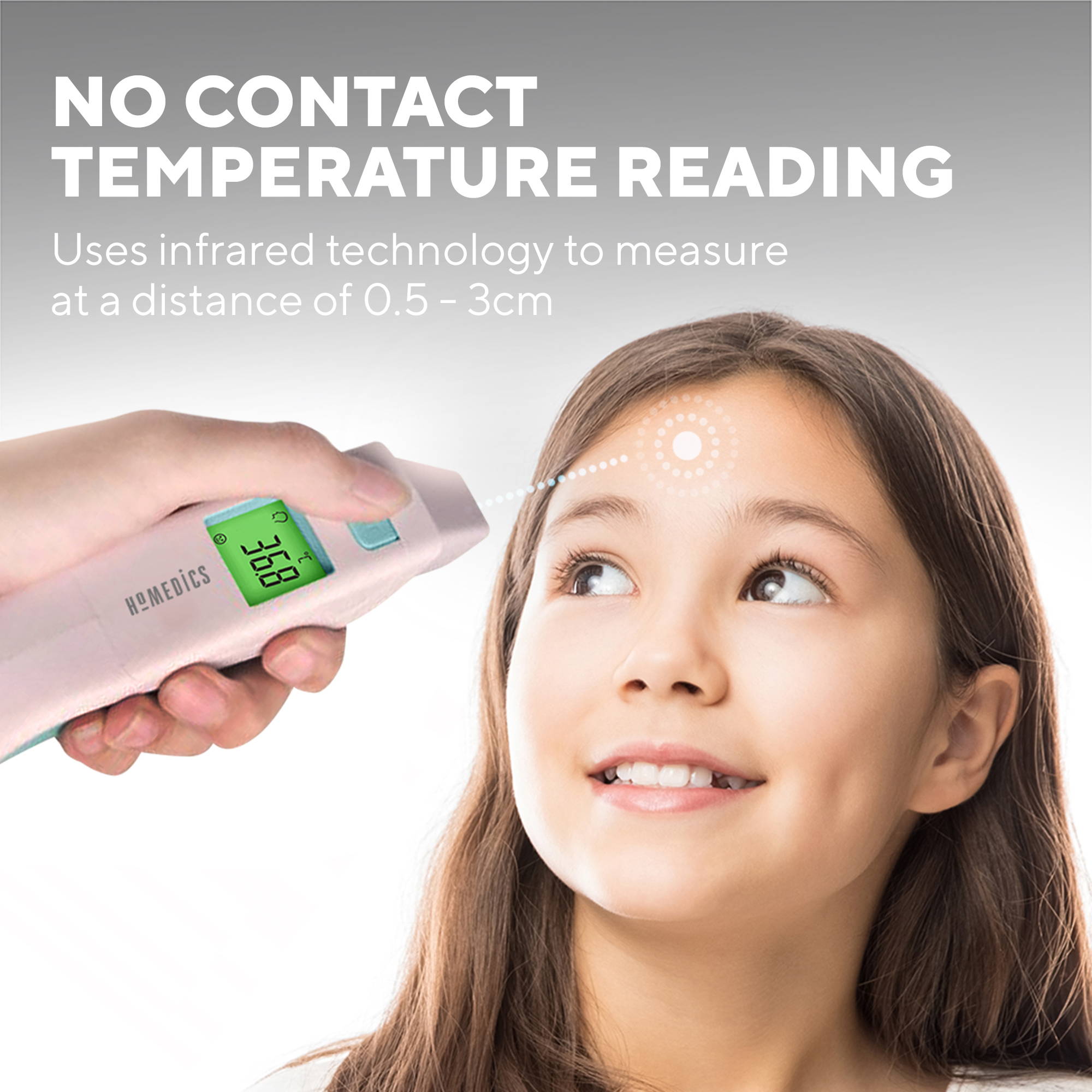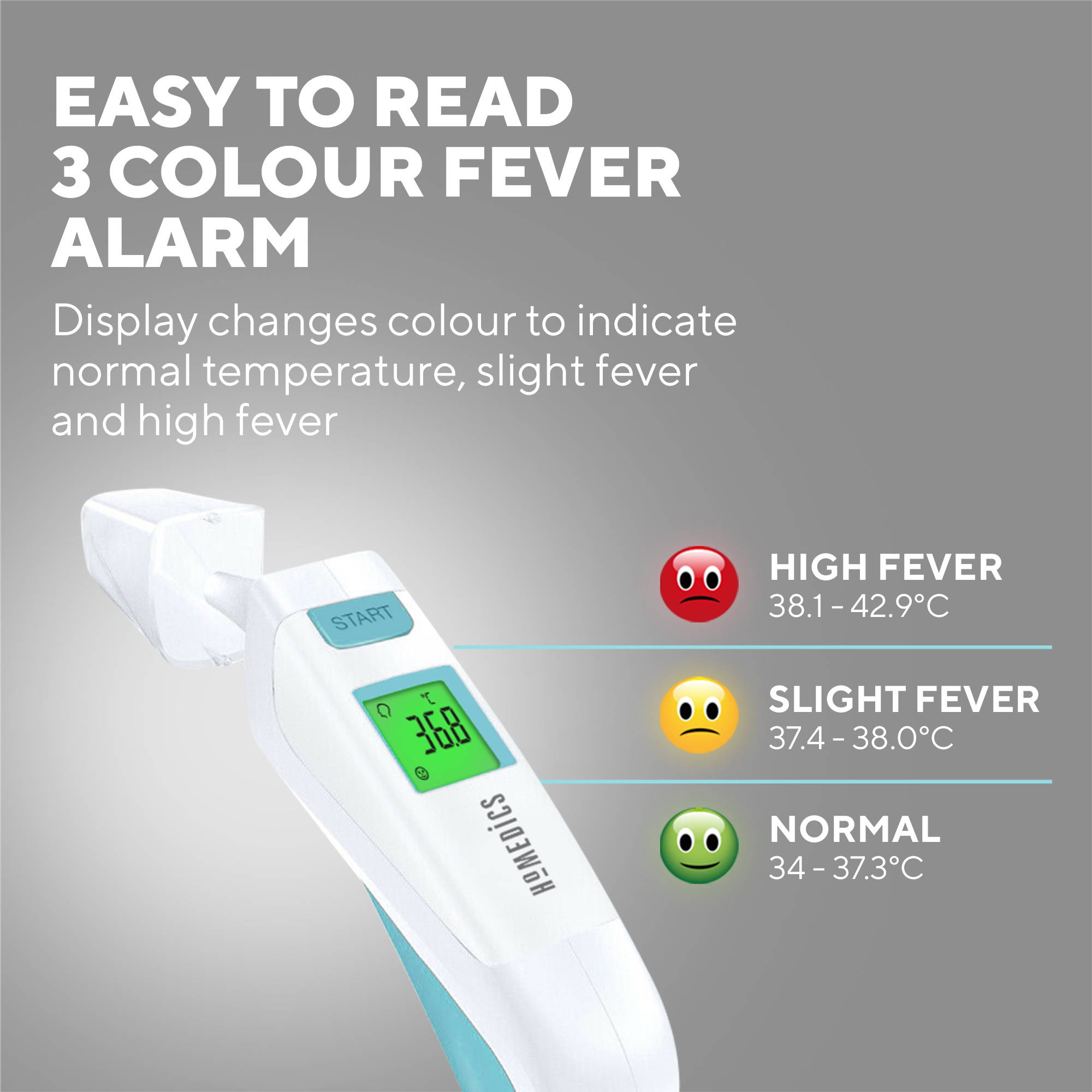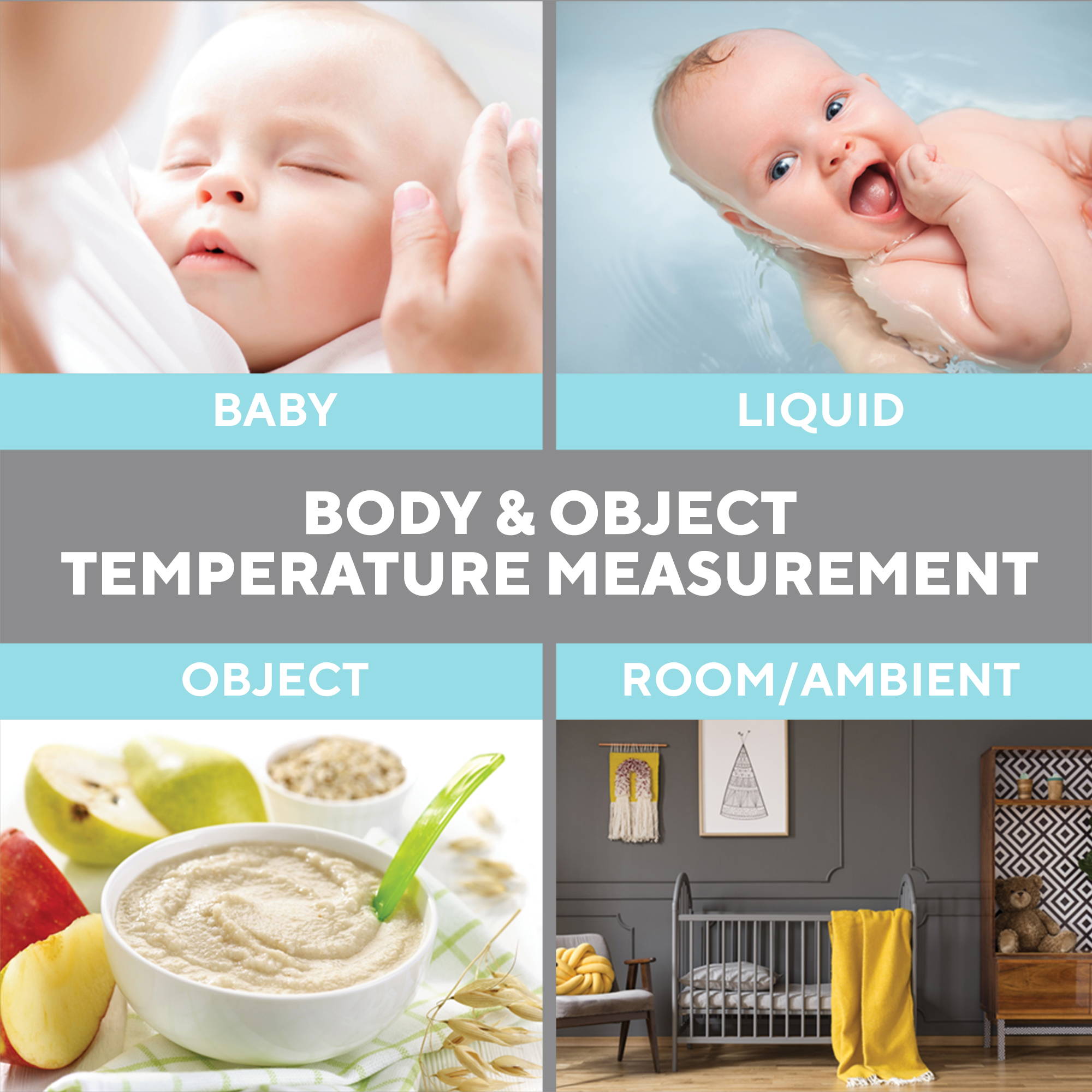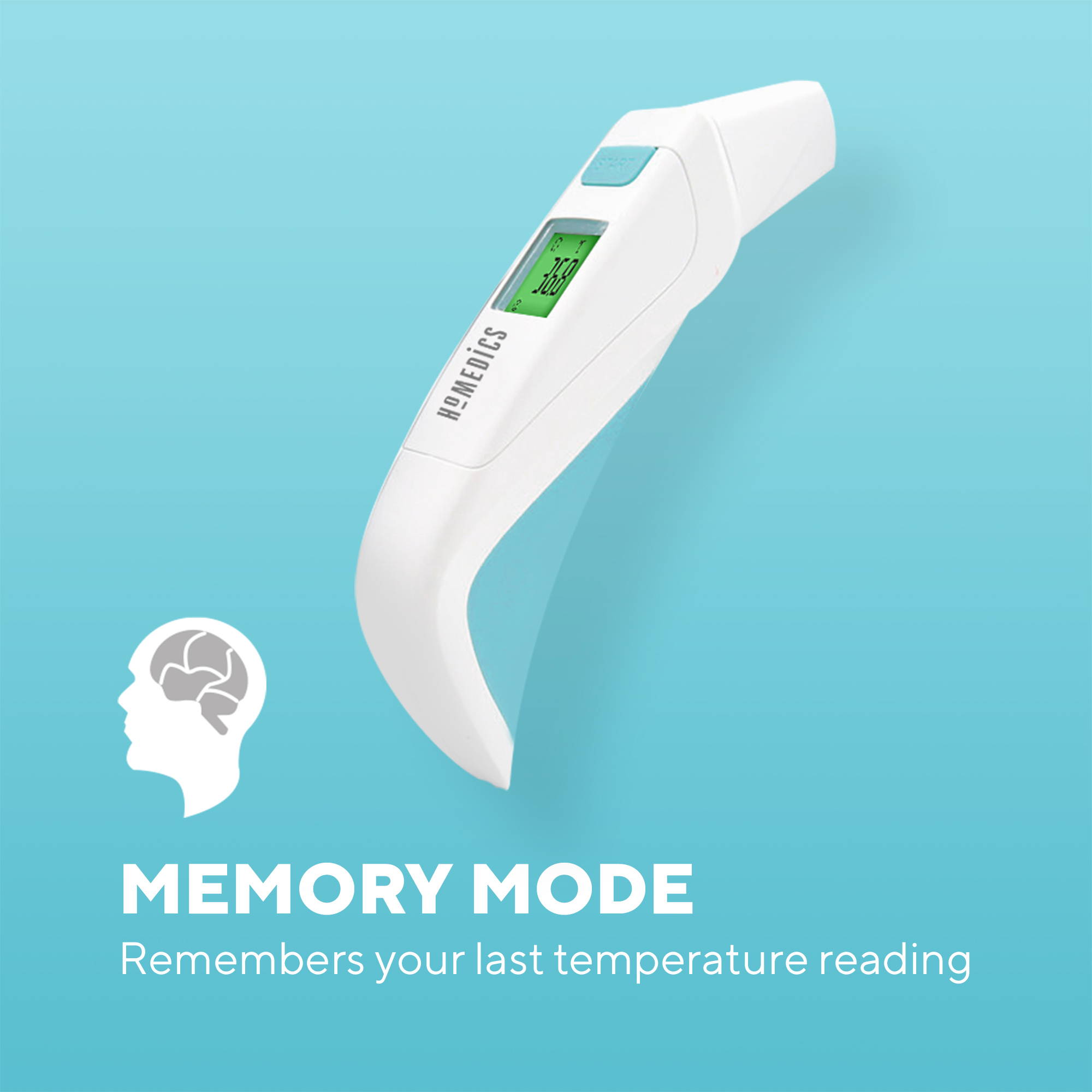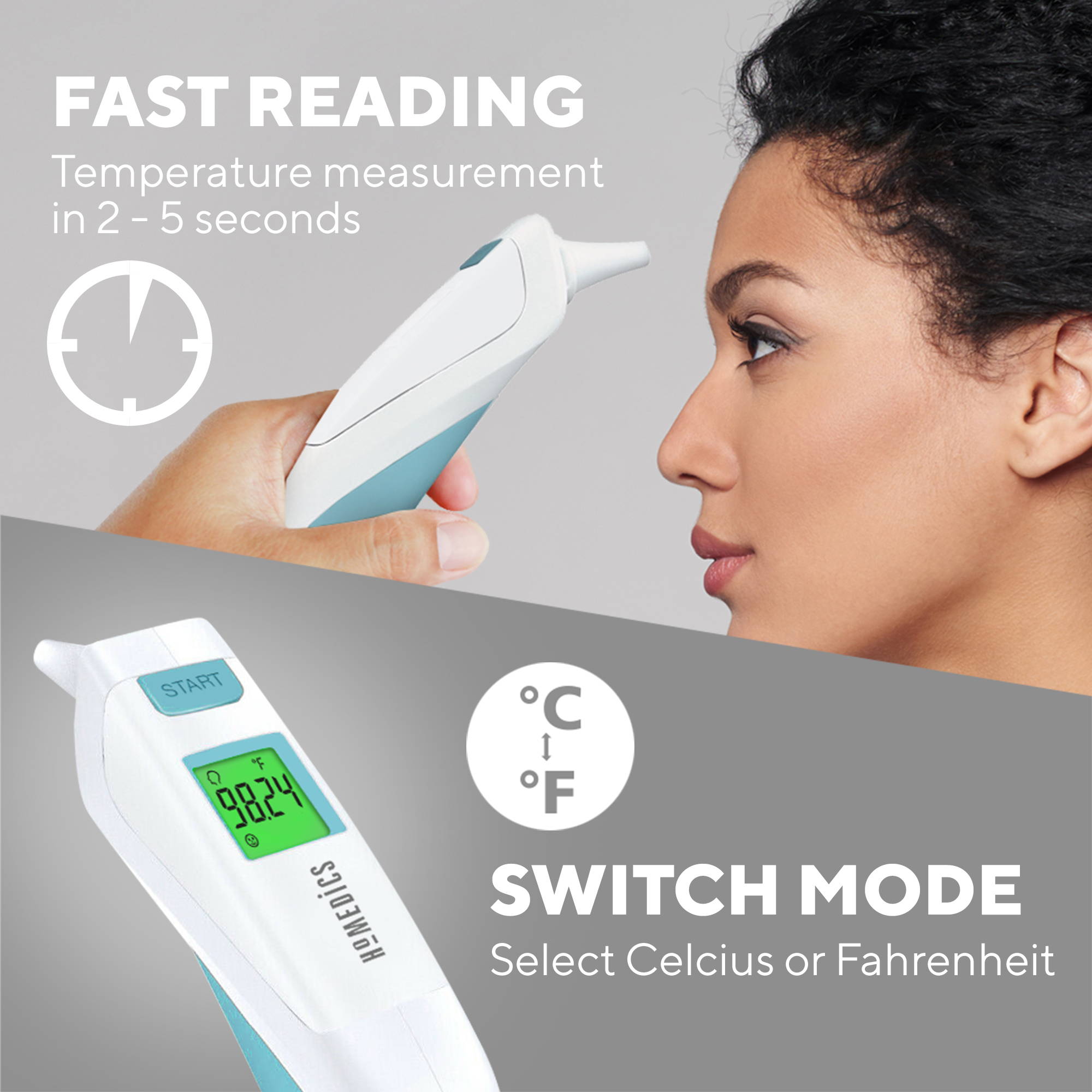 No Contact Temperature Reading
Introducing our latest innovation in the HoMedics range – the Infrared Body Thermometer. This 3 in 1 device can accurately measure body temperature from both the ear and forehead, it can also measure the temperature of objects such as food or baby bottles. Its colour changing backlight fever alarm makes reading the LCD display easy.
It's versatile, hygienic and there's no need for those costly lens caps!

Reading a temperature has never been easier with a colour coordinated backlight fever alarm accompanied by an easy-to-read backlit LCD display. Producing super speedy results in a little as 2-5 seconds, you can also switch between Celcius ⁰C or Fahrenheit ⁰F. The memory mode allows you to store your last reading on your HoMedics Infrared Body Thermometer for reference.