In Stock
5-in-1-Elektro-Mani/Pedi-Set
Ersparen Sie sich einen Termin und gönnen Sie sich immer wieder eine Mani-/Pediküre in Salonqualität - bequem von zu Hause aus. Inklusive:
FILZPOLIER: zum Polieren der Nägel.
FORMUNGSKOPF: um die Kanten zu kürzen und zu formen.
FÜLLKOPF: schleift dicke und verholzte Nägel.
BUFFING HEAD: reduziert dicke Nägel.
HAUTSCHUTZKOPF: entfernt verhärtete Haut und Nagelhaut um die Nägel herum.
Eingebautes LED-Licht
Leiser, leistungsstarker Motor
Free returns 30-day money-back guarantee

Secure checkout, purchase with confidence

Established since 1987
Compact, Portable & Powerful
Save yourself booking an appointment and treat yourself to a salon-quality mani/pedi in the comfort of your own home time and time again. With 5 interchangeable grinding heads to suit both natural and acrylic nails, your HoMedics 5 in 1 electric mani/pedi set can professionally engrave, sharpen, sand and polish your nails. With built-in LED light, you can be precise. Being battery powered, you can take your mani/pedi set with you, letting the powerful, noiseless motor take the strain.

Keep everything in one place with the neat storage case, designed to slot your grinding heads and handle with ease.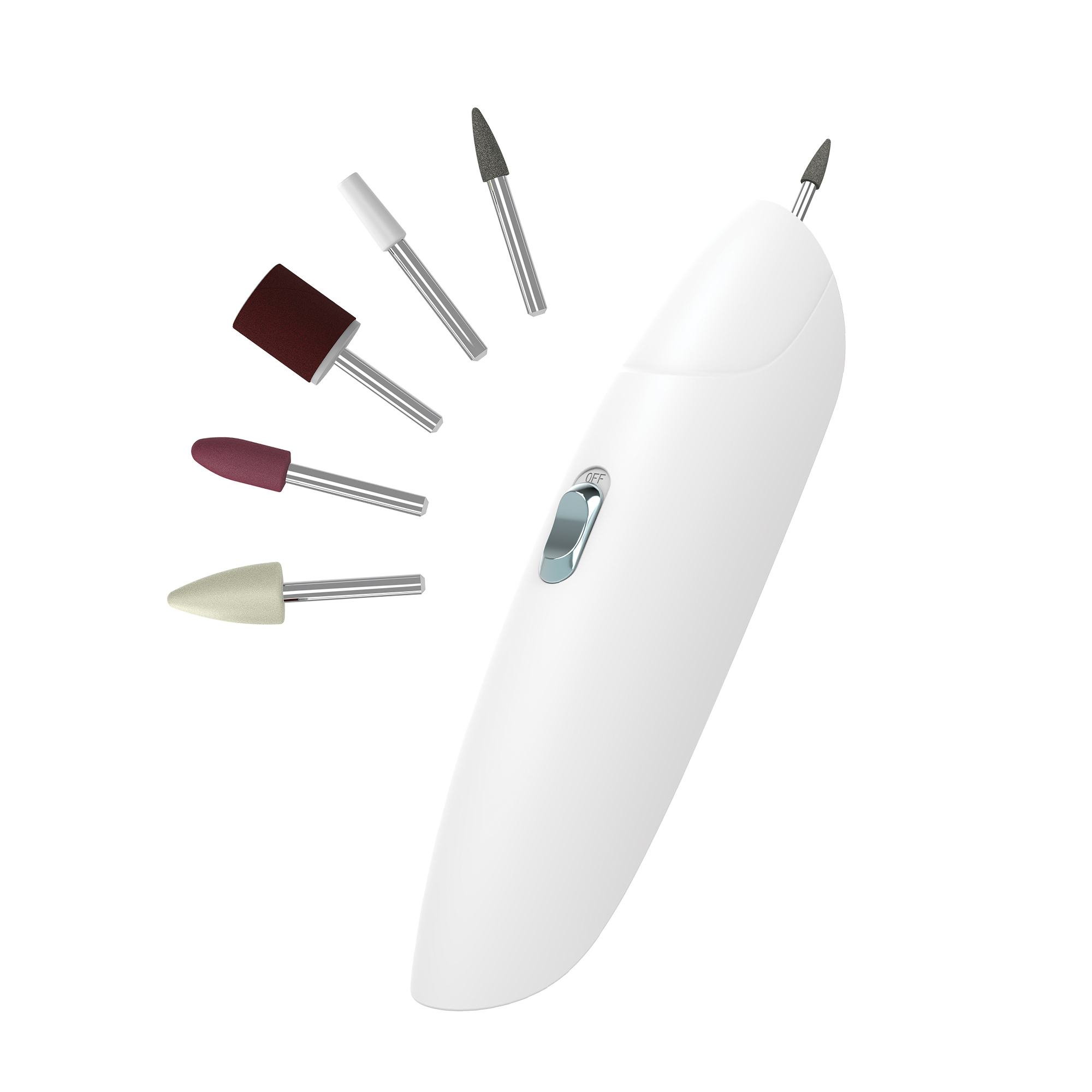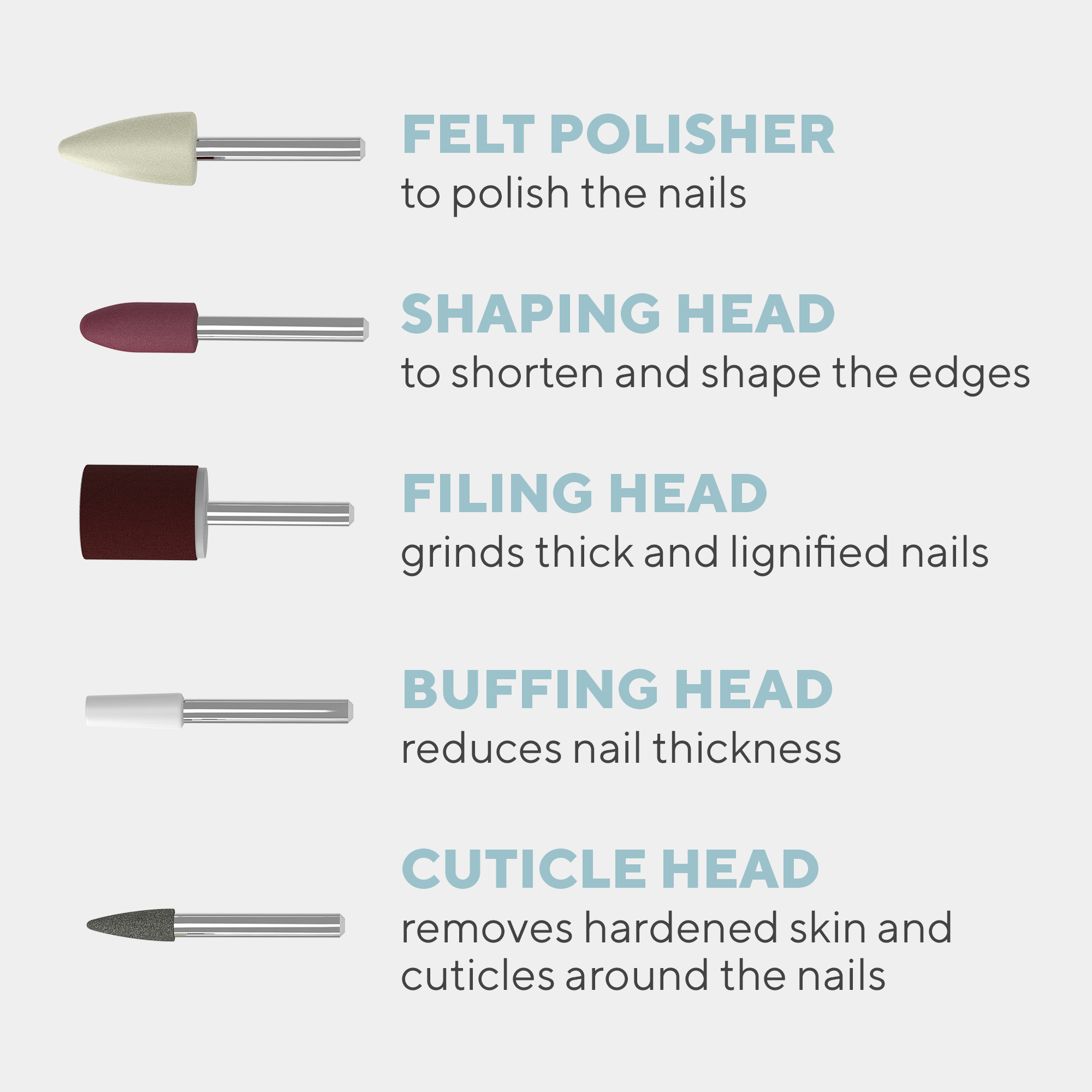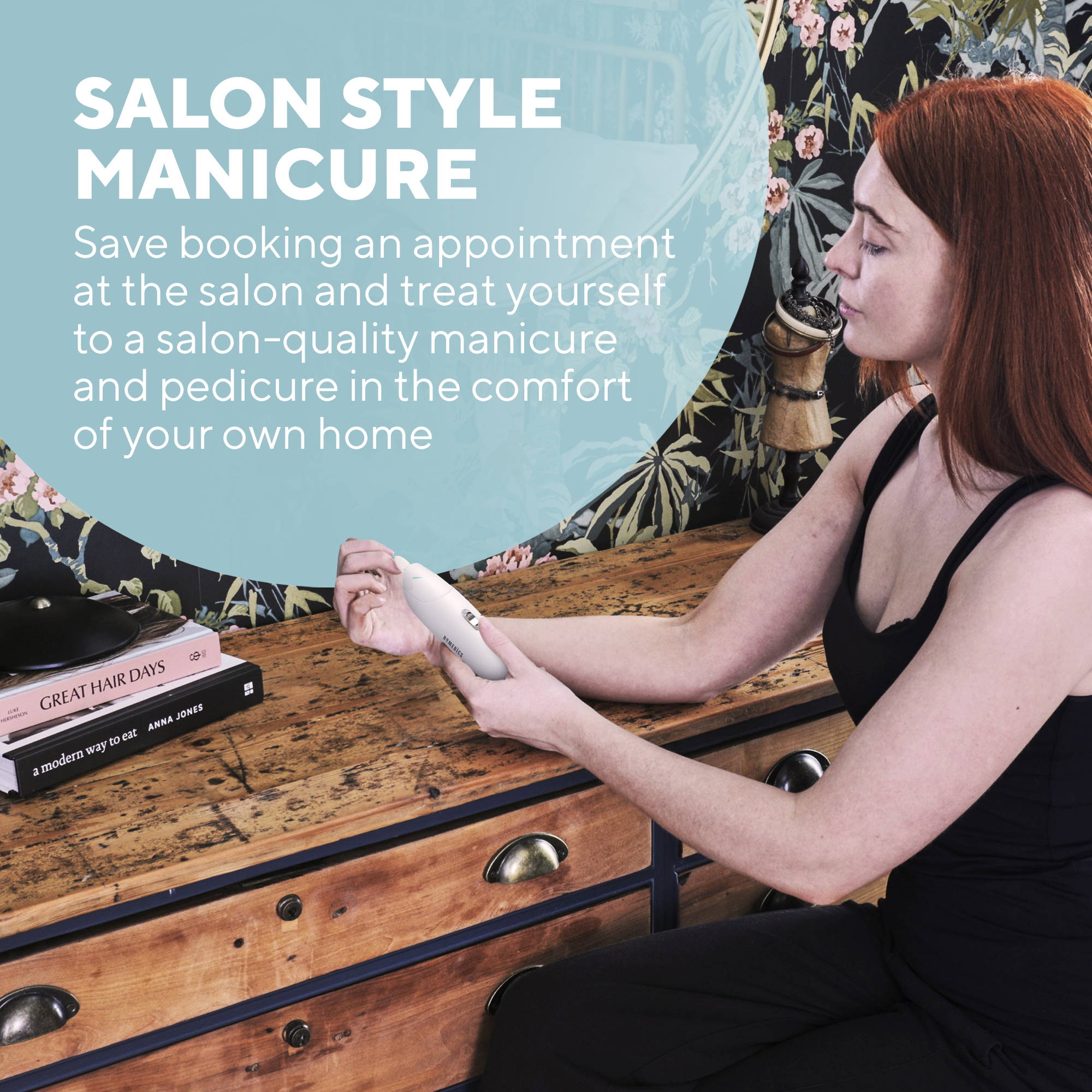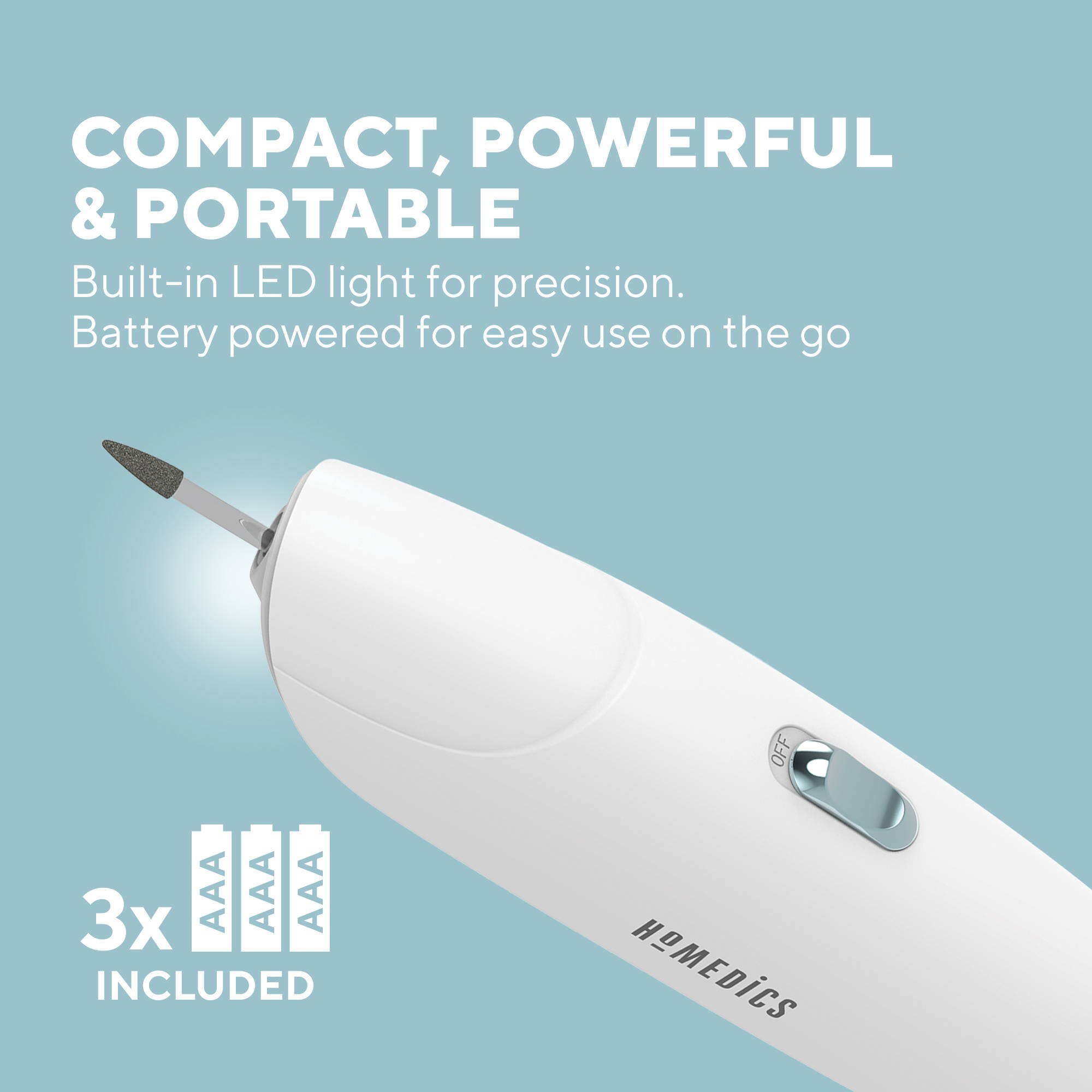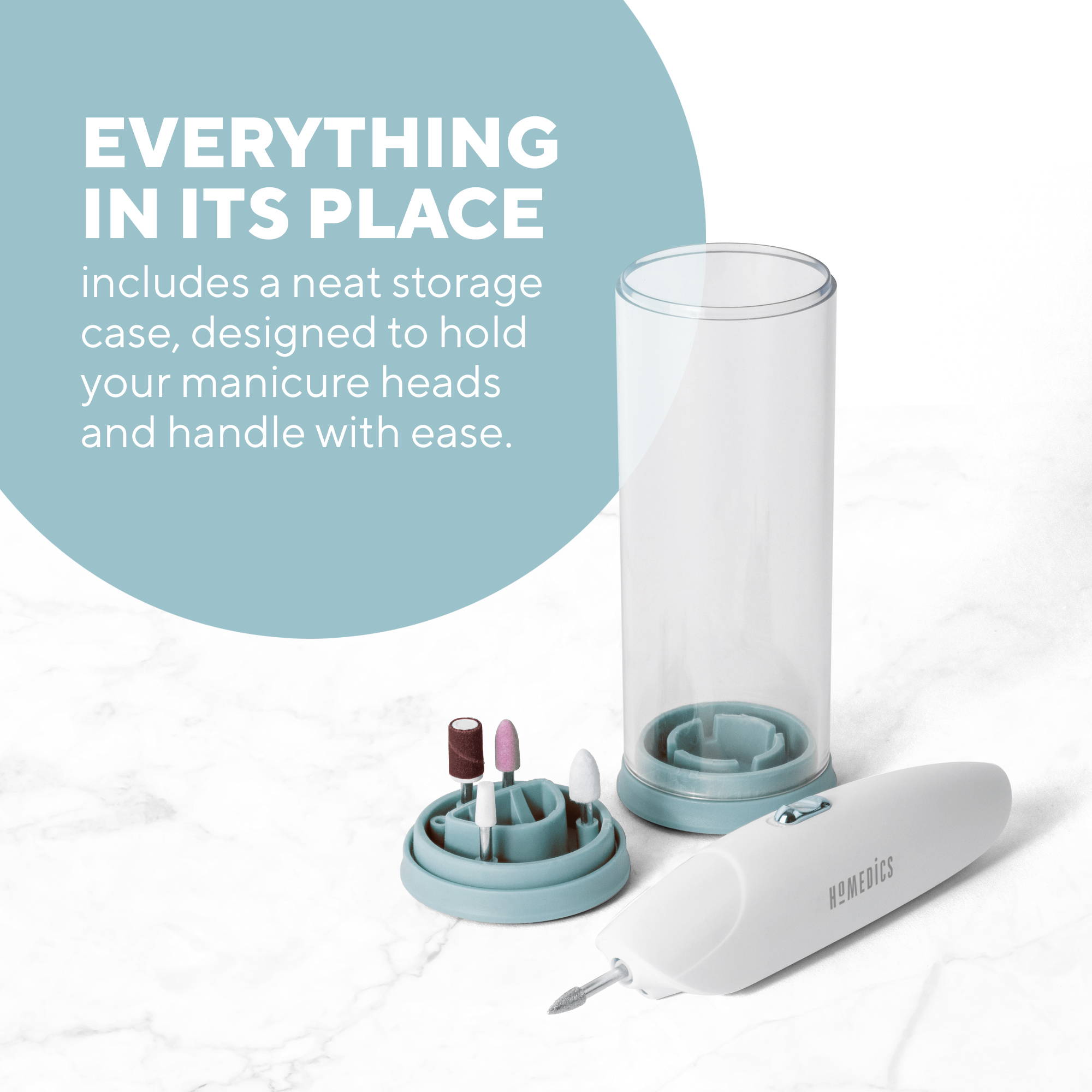 Kompakt, Tragbar & Leistungsfähig
Ersparen Sie sich einen Termin und gönnen Sie sich immer wieder eine Mani-/Pediküre in Salonqualität in Ihrem eigenen Zuhause. Mit 5 austauschbaren Schleifköpfen, die sowohl für Natur- als auch für Acrylnägel geeignet sind, kann Ihr HoMedics 5 in 1 elektrisches Mani-/Pedi-Set Ihre Nägel professionell gravieren, schärfen, schleifen und polieren. Mit dem eingebauten LED-Licht können Sie präzise arbeiten. Da es batteriebetrieben ist, können Sie Ihr Mani-/Pedi-Set mitnehmen, während der leistungsstarke, geräuschlose Motor die Arbeit übernimmt.

Mit dem praktischen Aufbewahrungsetui, in das die Schleifköpfe und der Griff mühelos hineinpassen, haben Sie alles an einem Ort.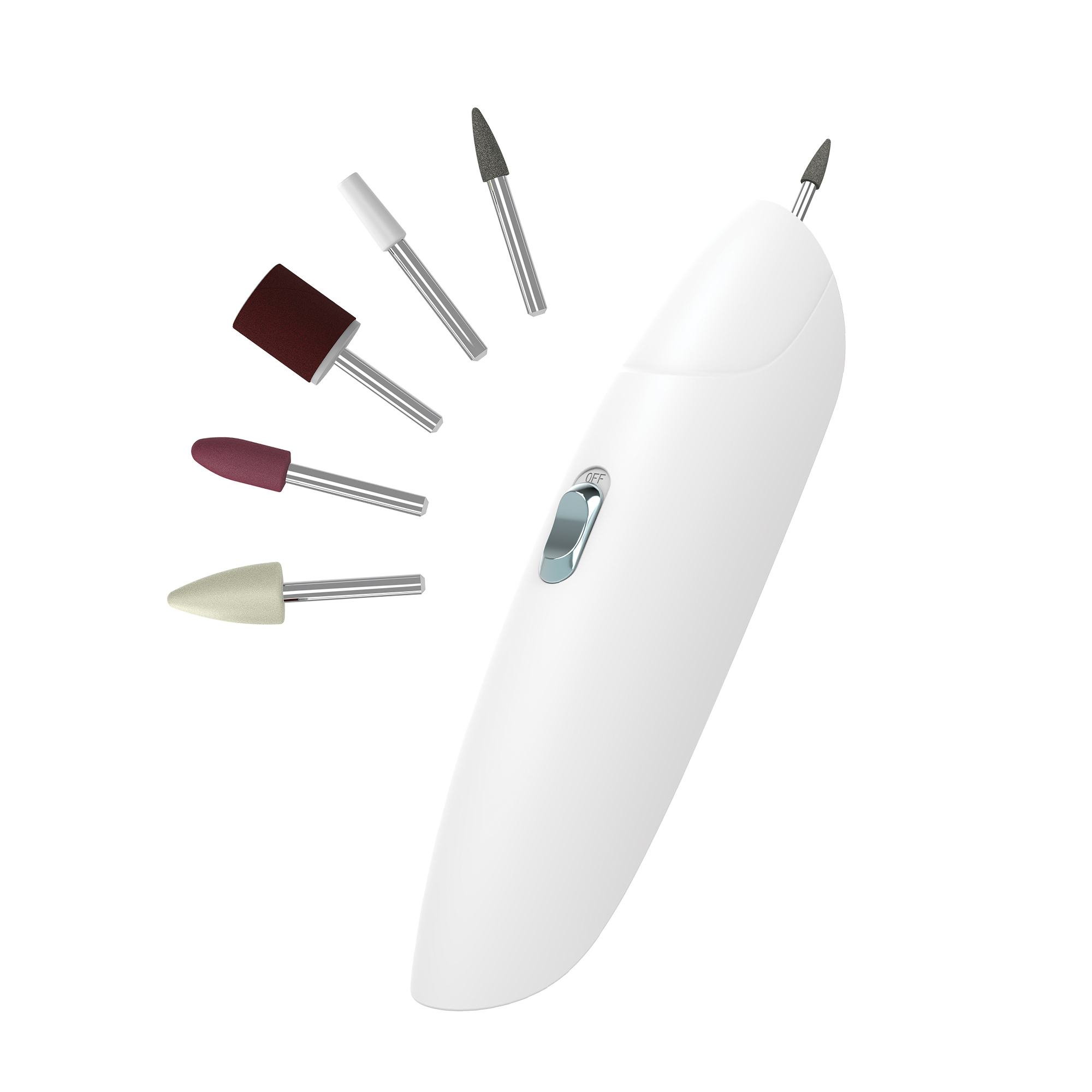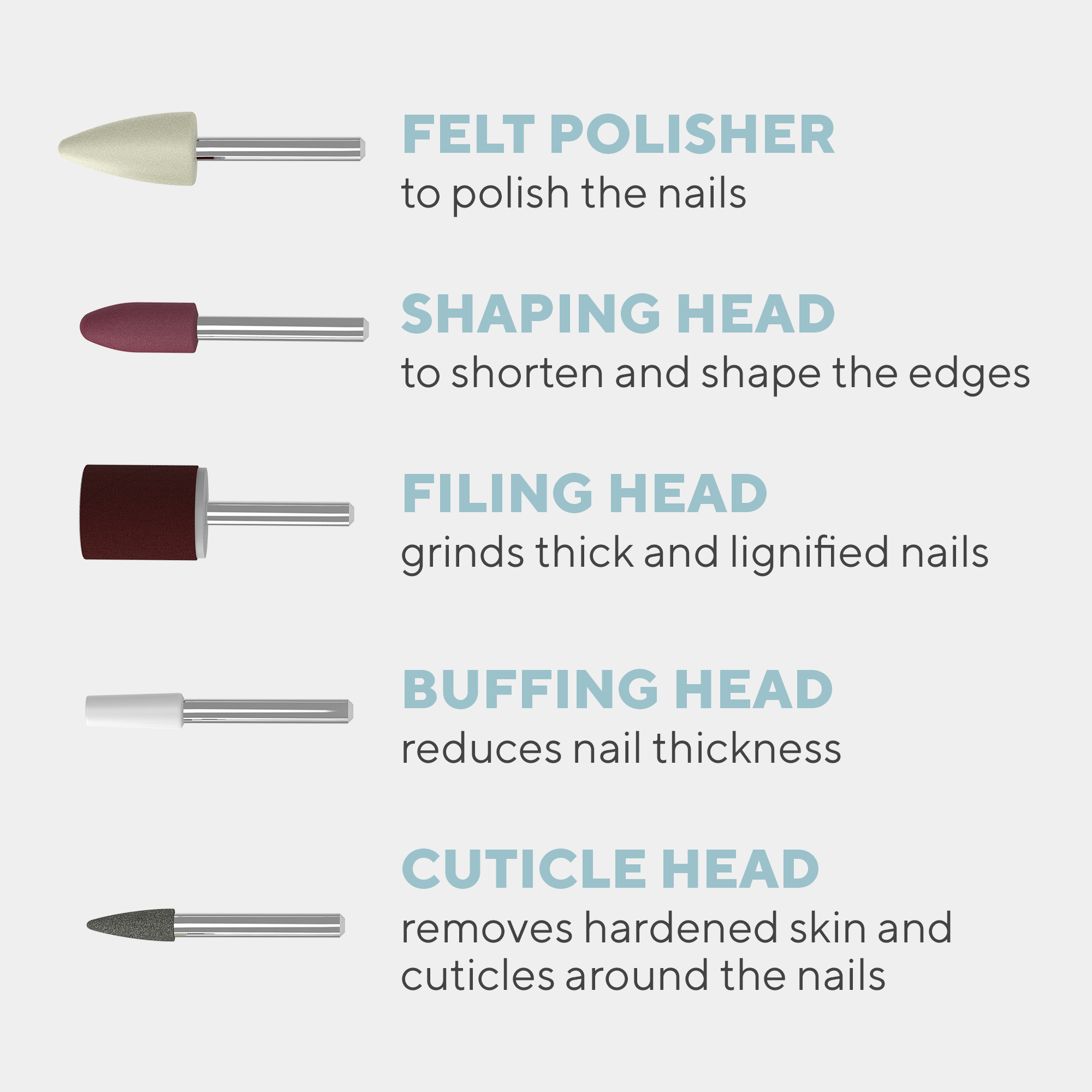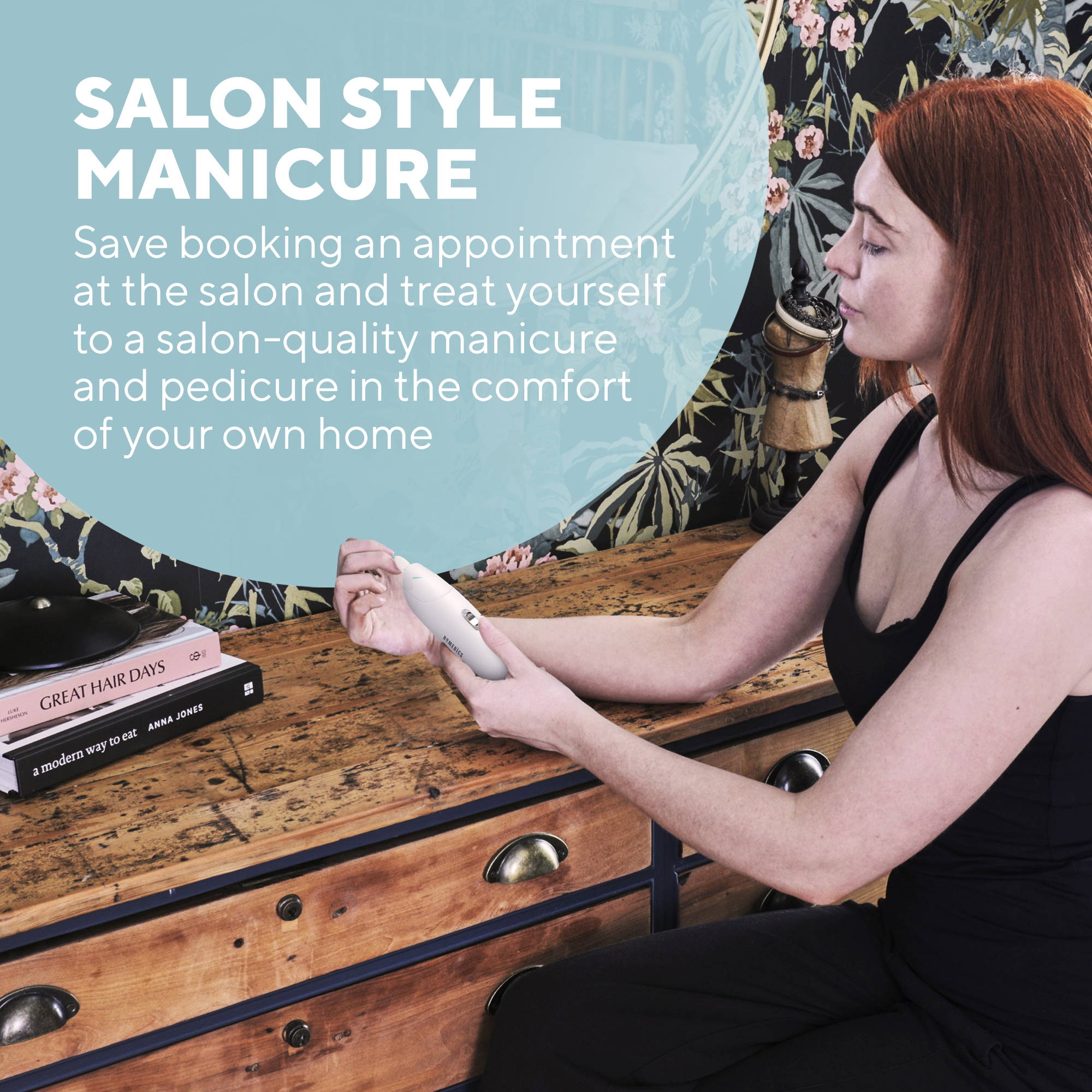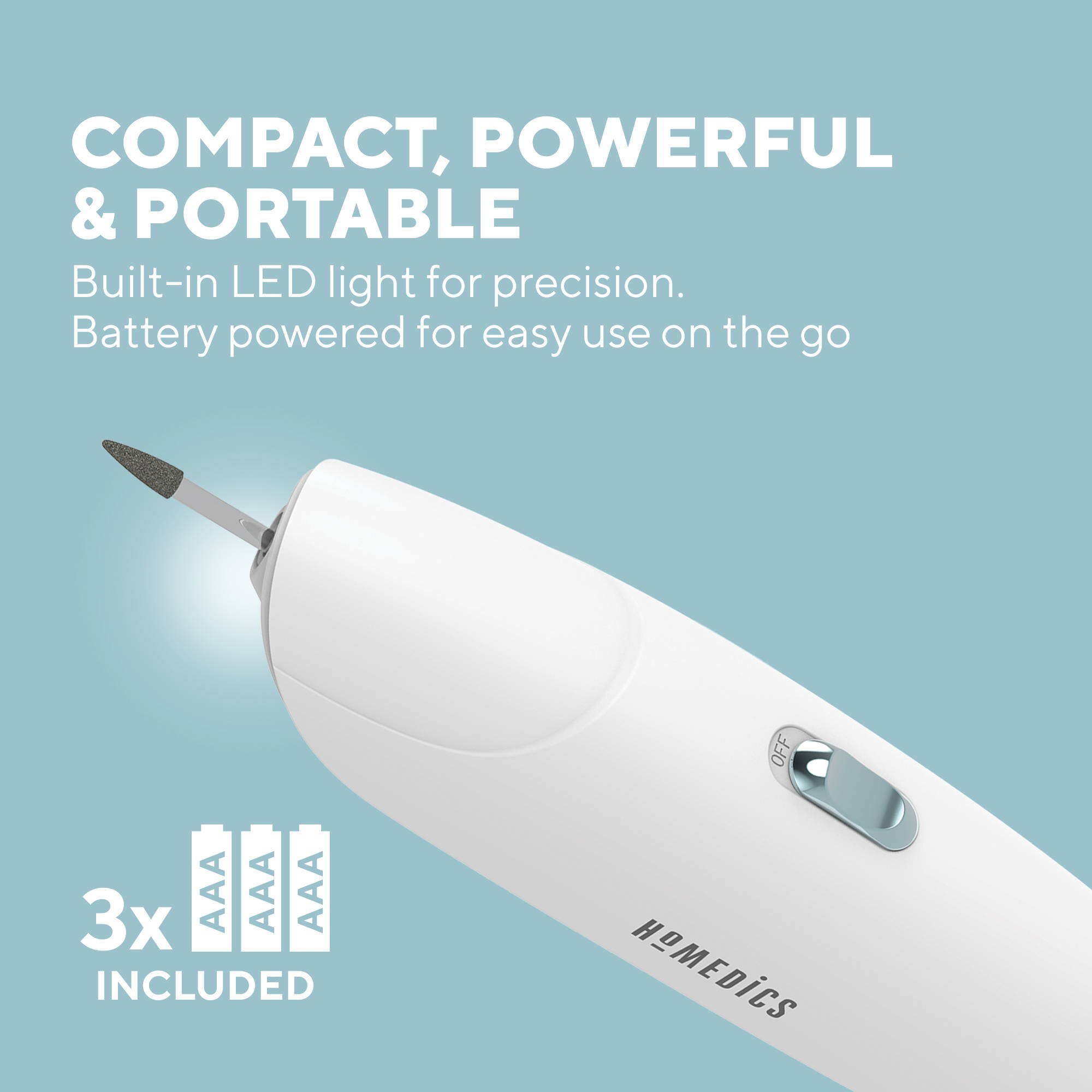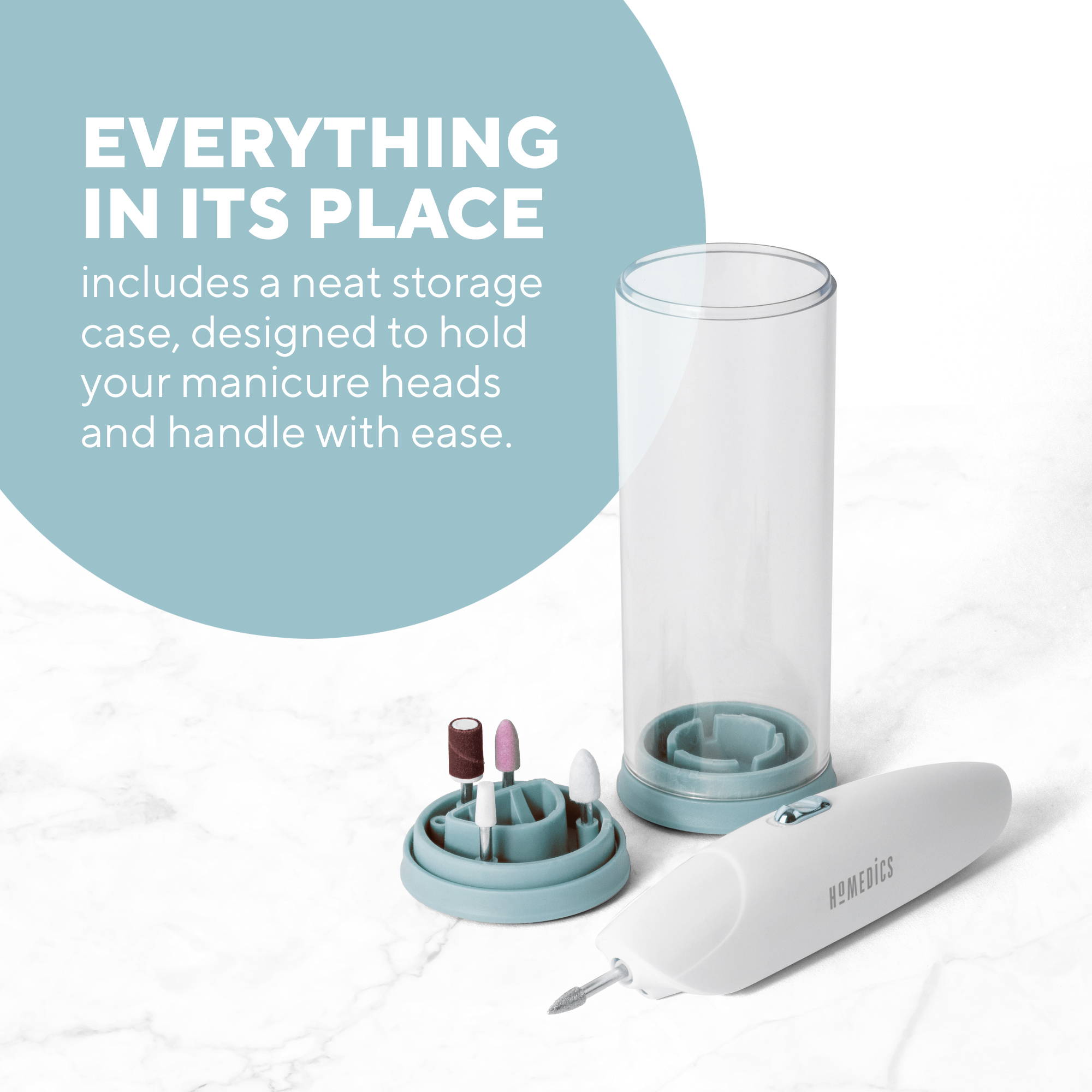 5 interchangeable heads • Handle with power switch and LED Light
Storage Case • 2 x AAA batteries • Instruction Manual

5 austauschbare Köpfe • Griff mit Netzschalter und LED-Licht • Aufbewahrungsetui • 2 x AAA bBatterien • Gebrauchsanweisung

5 interchangeable heads
Handle with power switch and LED Light
Storage Case • 2 x AAA batteries • Instruction Manual