In Stock
TotalClean 4 in 1 Luftreiniger
360⁰ HEPA-FILTRATION
Entfernt bis zu 99% aller Allergene in der Luft ab einer Größe von 0,3 Mikron.
ERFASST UND ENTFERNT
Allergene, Pollen, Staub, Rauch, Tierhaare, Schimmelsporen und Keime.
OPTIONALER IONISATOR
Gibt negative Ionen an die gereinigte Luft ab, um den Reinigungsprozess zu unterstützen.
KOHLE-GERUCHSFILTER
Reduziert Haushaltsgerüche und VOCs.
VORFILTER ERFASST GROSSE PARTIKEL
EMPFOHLEN FÜR KLEINE ZIMMER
40m²/h / 3.418ft²/h
LUFTSTROM
97 m³/h / 3.418 ft³/h geschätzt
Anleitung
Free returns 30-day money-back guarantee

Secure checkout, purchase with confidence

Established since 1987
Ein Hauch von frischer Luft
Wir stellen den TotalClean 4-in-1 Tower Luftreiniger vor. Die 360⁰ HEPA-Filterung entfernt bis zu 99 % der in der Luft befindlichen Allergene bis zu einer Größe von 0,3 Mikrometern, wobei Pollen, Staub, Rauch, Tierhaare, Schimmelsporen und Keime erfasst und entfernt werden.

Der TotalClean 4-in-1-Turmluftreiniger ist kompakt und eignet sich auch für kleinere Räume. Er wechselt die Luft einmal pro Stunde mit hoher Geschwindigkeit und hinterlässt ein frisches Gefühl in Ihrem Raum. Der flüsterleise Betrieb des Luftreinigers, der sich perfekt in Ihr Zuhause einfügt, arbeitet mit minimaler Störung. Fügen Sie ätherische Öle hinzu, um die Luft während der Reinigung mit Ihrem Lieblingsduft zu erfüllen, während das beruhigende Nachtlicht ein entspannendes Licht ausstrahlt.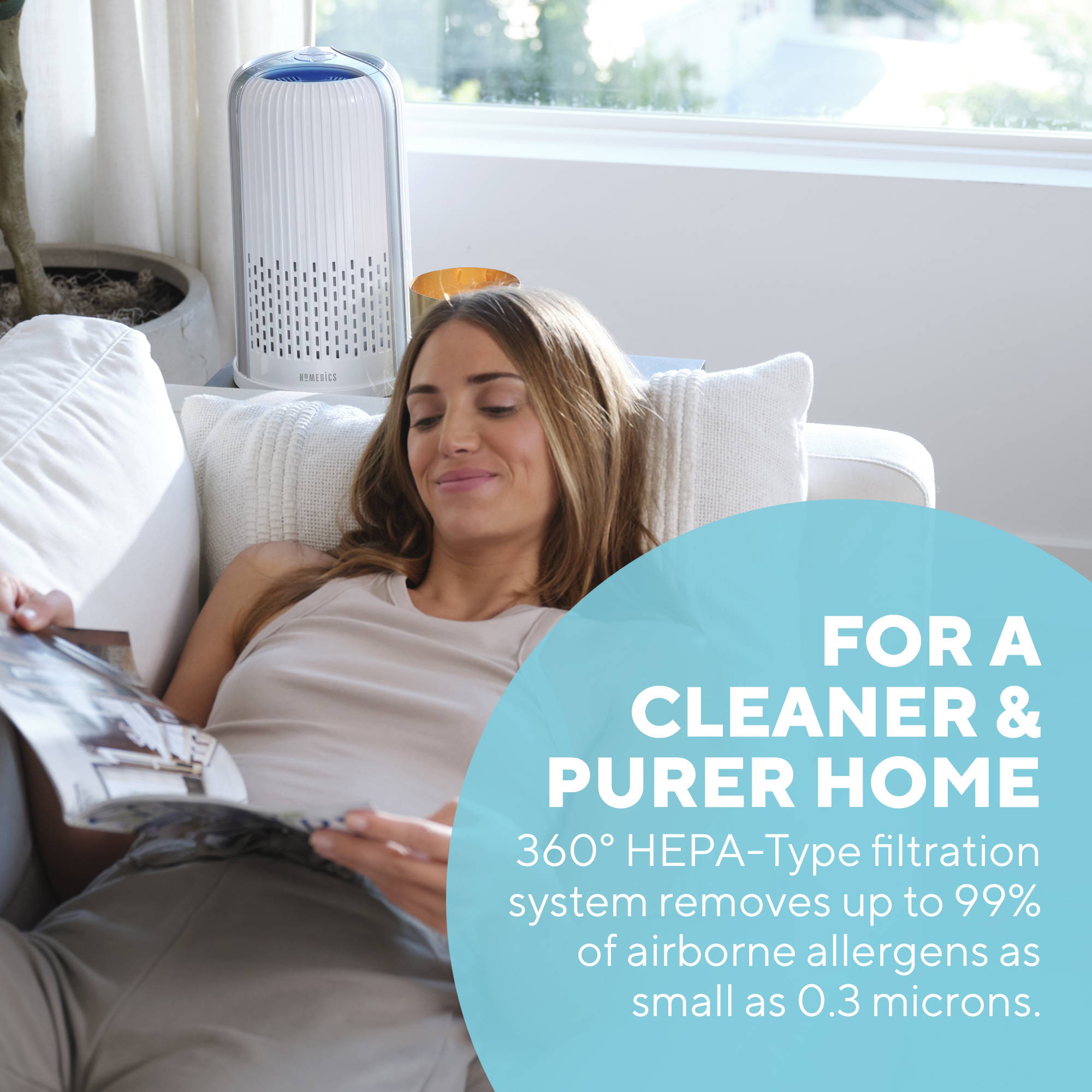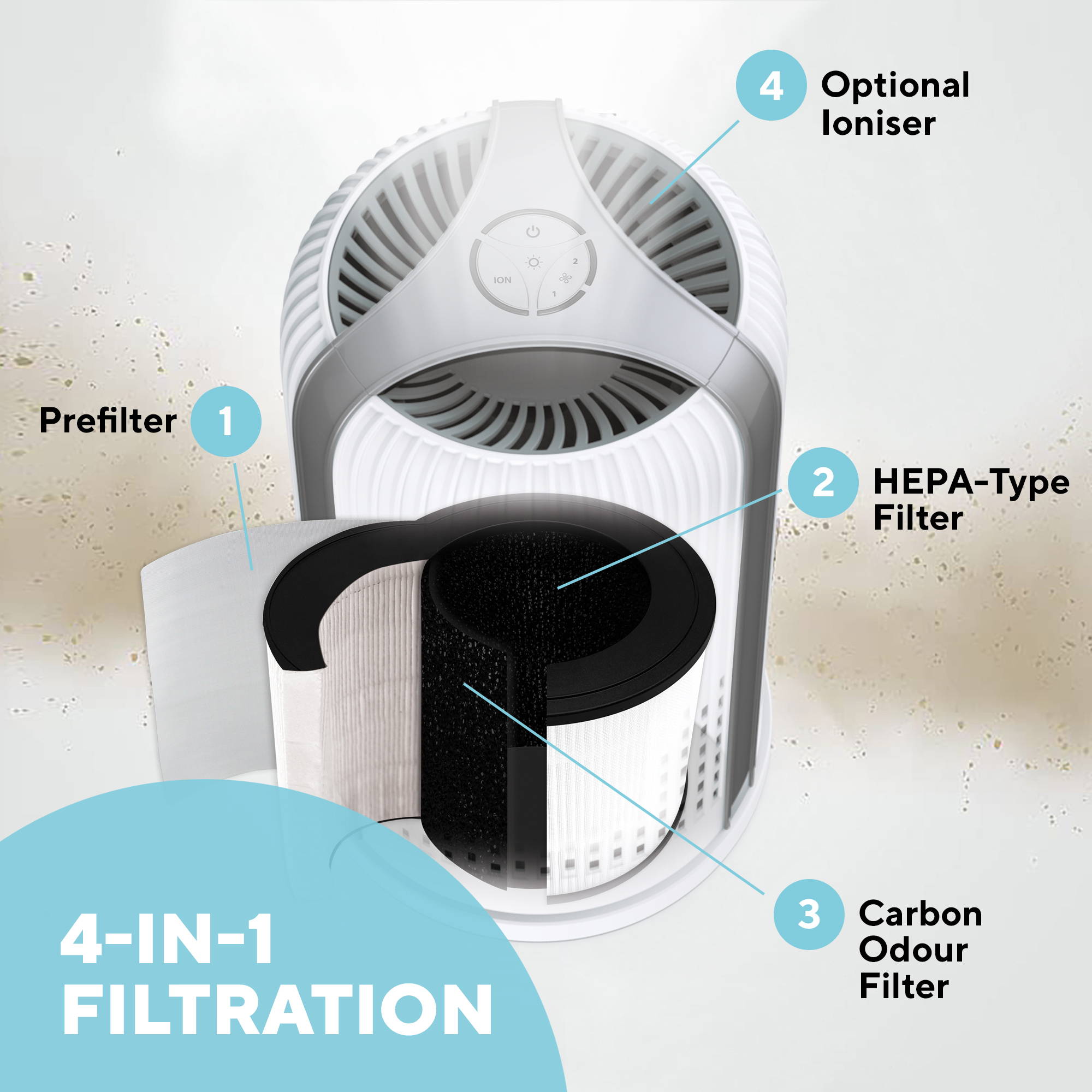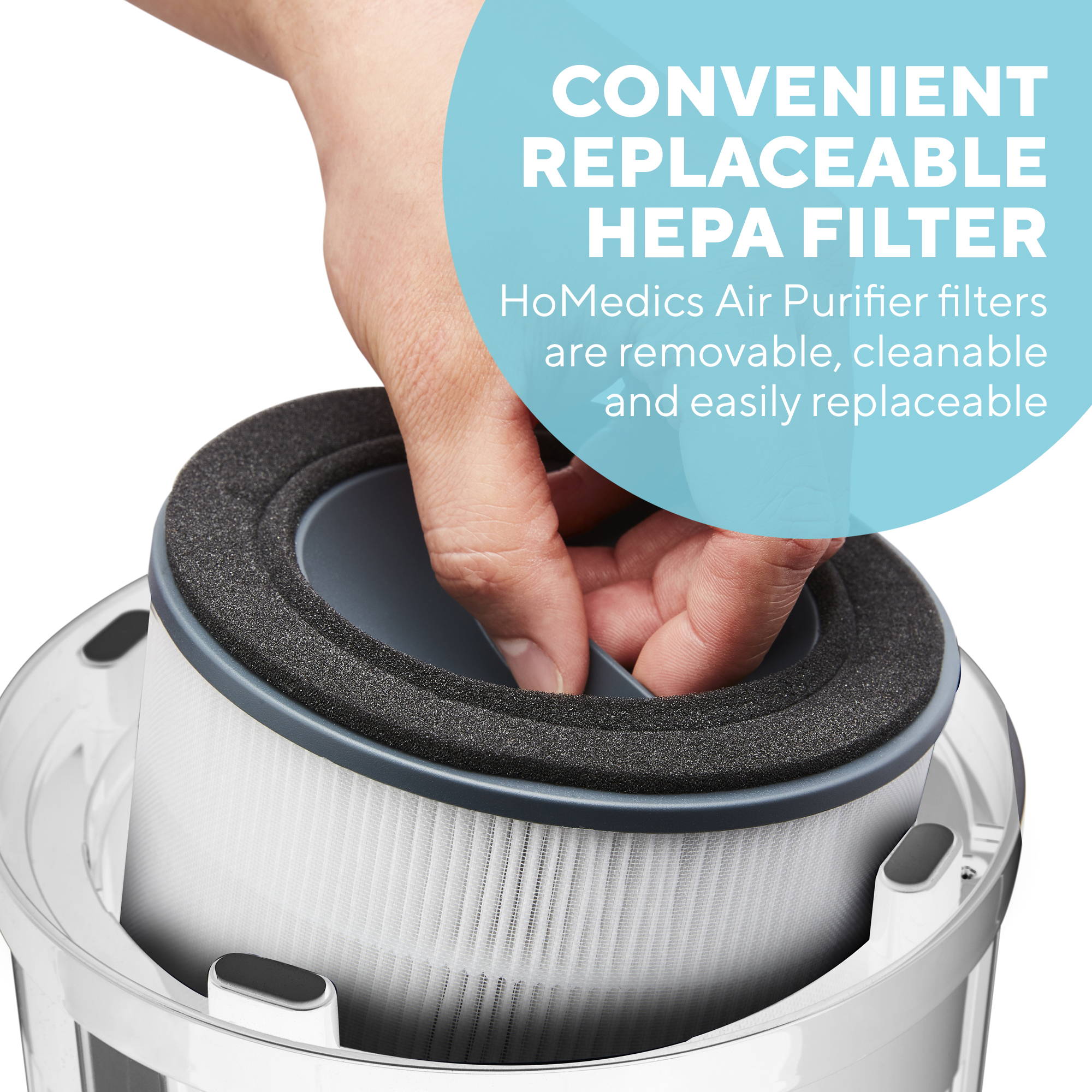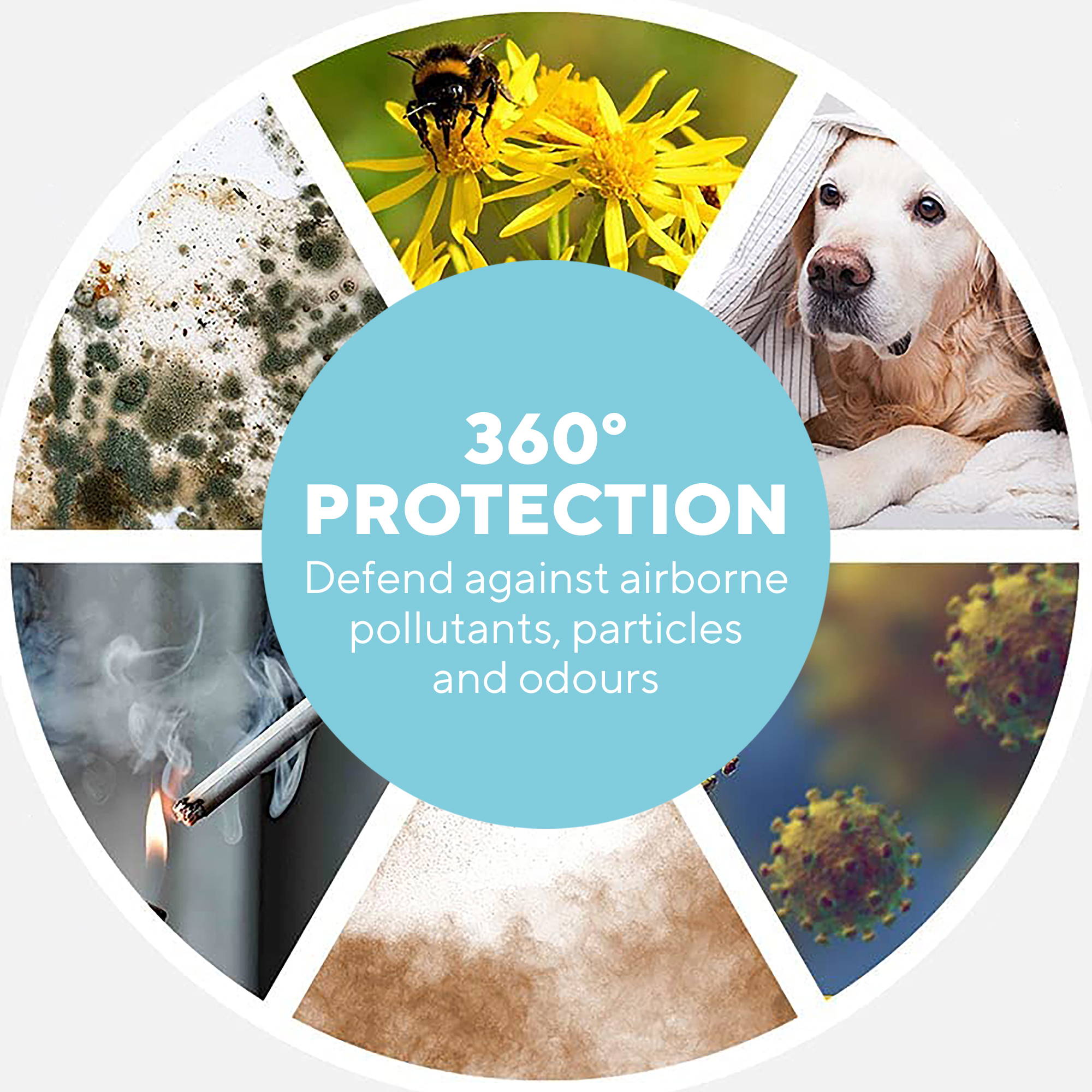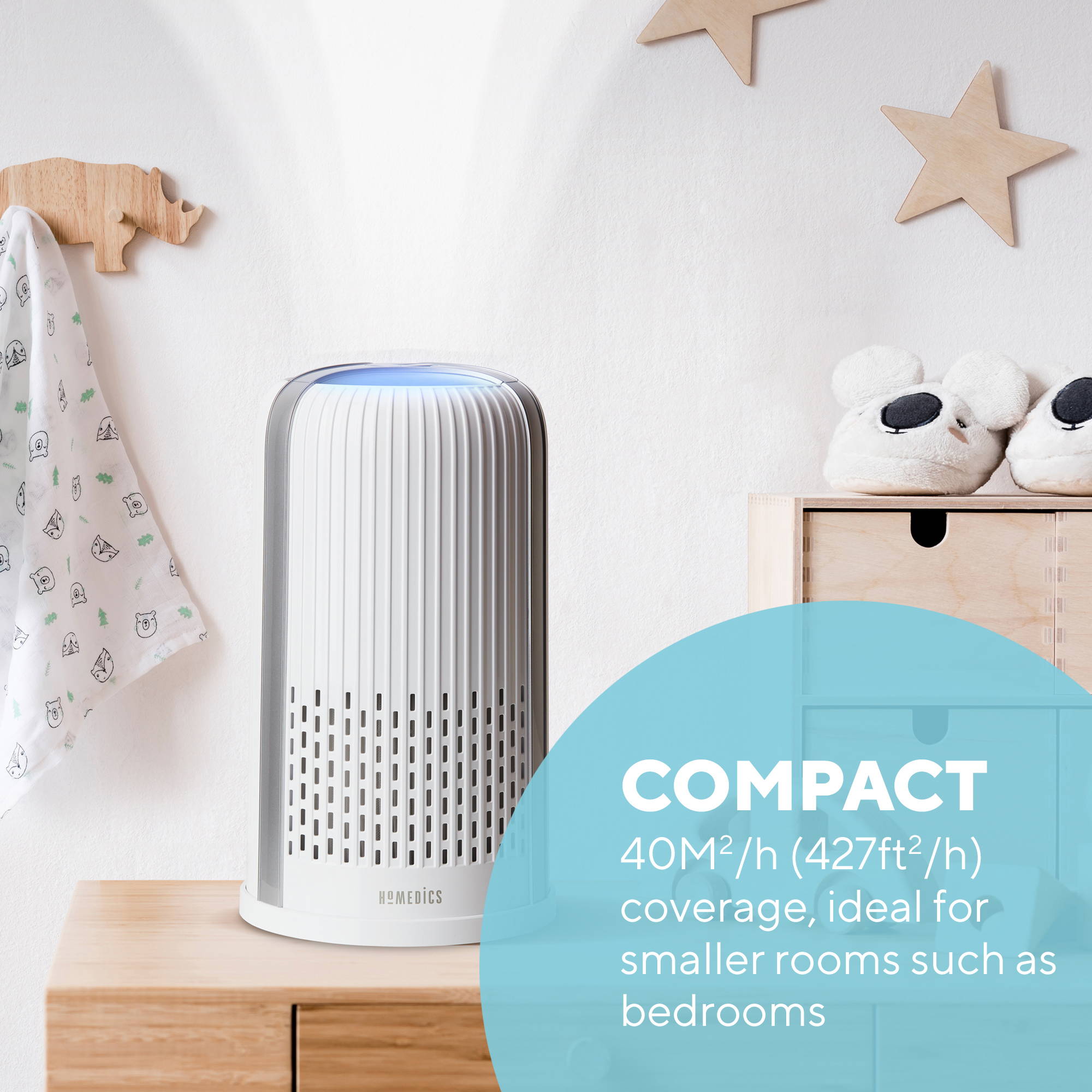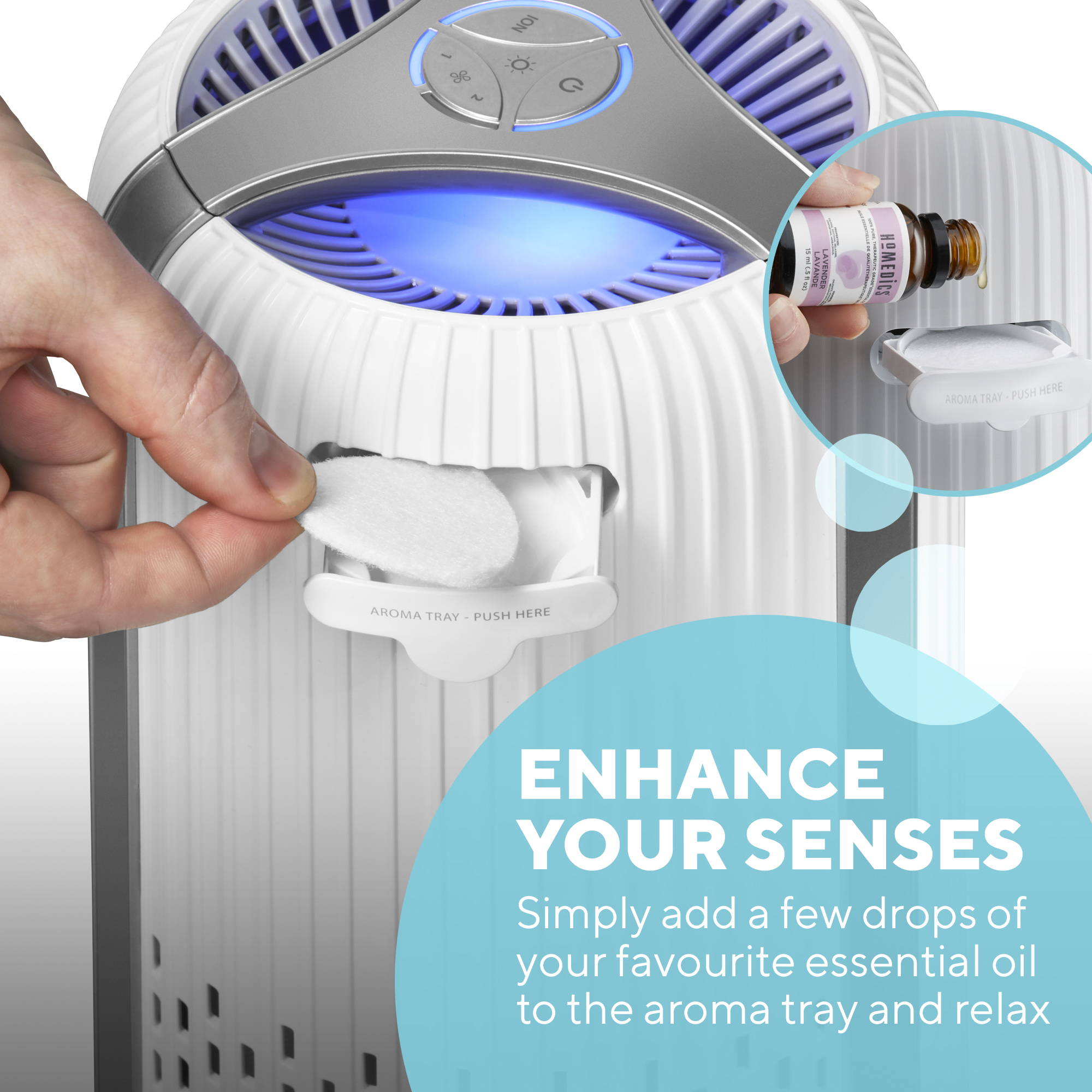 Introducing the TotalClean 4-in-1 Tower Air Purifier. The 360⁰ HEPA type filtration removes up to 99% of airborne allergens as small as 0.3 microns, capturing and removing pollen, dust, smoke, pet dander, mould spores and germs.

Compact in size and suitable for smaller rooms , the TotalClean 4-in-1 Tower Air Purifier changes the air once per hour on high speed, leaving your room feeling fresh. Designed to fit beautifully into your home, its whisper quiet operation works hard with minimal disruption. Add essential oils to fill the air with your favourite aroma as it cleans, whilst the soothing night light emits a relaxing glow.